Happy New Year!
After slacking off like a sloth for a good whole month, I thought I'd start off 2009 with a bit of positivity! I mean, bitchfest is always more entertaining, but that would be like a pothead trying to pick which weed to smoke first before getting an absolute stoned'eged. Too many options for a similar result.
Now then, as I was strolling along the west district of Jakarta, I found an interesting martabak vendor sign: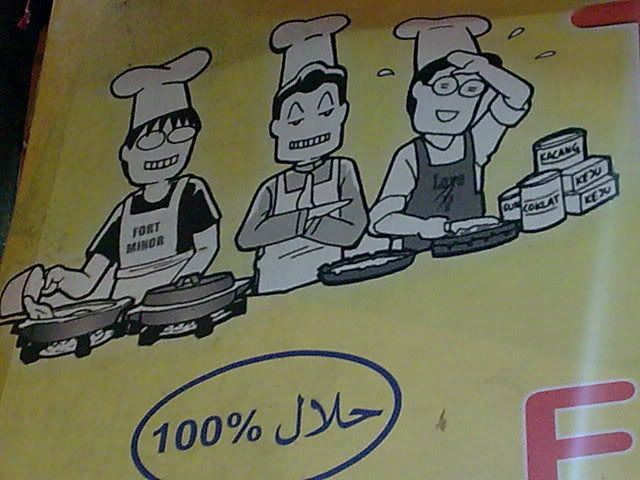 The FIRST thing that caught my eyes about this banner is of course the manga-esque caricature of those three guys working up some sweet martabak patties. They're adorable and cute even by omitting the contrast of Jakarta's harsh nocturnal landscape, let alone being actually plastered against it. I couldn't help myself from not buying some of those lovely, soft, juicy, sweet, crunchy sweet martabak, of course, and I'm pleased to say that they're as pleasant as their representative banner.