Really, is this a nouveau-aesthetic which just got recently discovered in the fashion industry? I know you have a fab body, woman, but no ass crack display known to man-unless we're going to a fetish discussion here-can be a delightful sight during lunchtime, in a hot city like Jakarta. I mean, you can't help but wonder some of the stuffs that pops outta your head when you see THIS: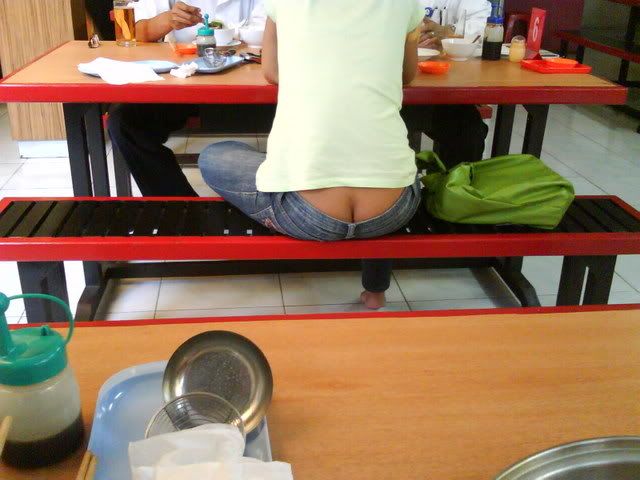 "Does she clean it?"
"Does she wipe it only with tissues?"
"Is that dark spot some sort of
daki
' accumulation or..."
"I wonder how it smells..."
And before you know it, appetite is gone'th, and you're left with a bill of food you decided to ditch.
-Tev-